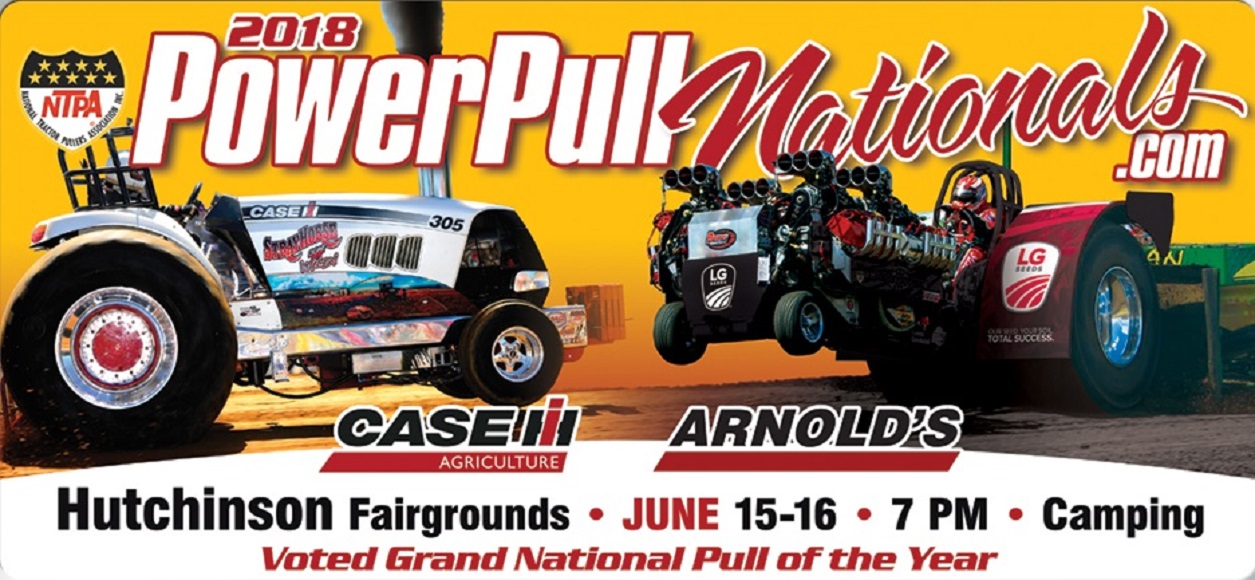 Welcome to Power Pull Nationals
The Power Pull Nationals will again be holding a NTPA Grand National Event in 2018! The NTPA Grand National classes feature the best of the best vehicles and competitors from across the Country. Come out and enjoy a great evening of pulling and entertainment featuring the Grand National Multi-Engine Unlimited Modified Tractors, Heavy Super Stock Diesel Tractors, Mini Modifieds, Pro Stock Tractors, Four Wheel Drive Trucks, and Heavy Weight Super Semis.
The event will be held June 15-16, 2018 at the McLeod County Fairgrounds in Hutchinson, MN. Camping is available on site for $25 per unit for the entire weekend (no water, electric or sewer hookup). Camping reservations are not required; first come, first serve with paid admission to the Power Pull. No weekend discounted tickets available. The campground entrance is on the south side of the fairgrounds (south of the grandstand area).
No carry-in coolers or beverages are allowed entering the grandstand area. Beverages and food vendors are available inside.
The kiddie pedal-pull is on Saturday at 3pm, north of the grandstand entrance.
The Power Pull Nationals show begins at 7 PM both nights and the pits open to the public on Friday at 4:00 PM and Saturday at 11:00 AM. Come and see the earthshaking alcohol-blown multi-engine unlimited modified tractors, the high horsepower smoking super stock diesels, the awesome modified mini single engine racing powerplants, the powerful prostock tractors, the earth griping four wheel drive trucks, and the fan favorite heavyweight super semis. Take this opportunity to look over these impressive pieces of equipment and meet the drivers!